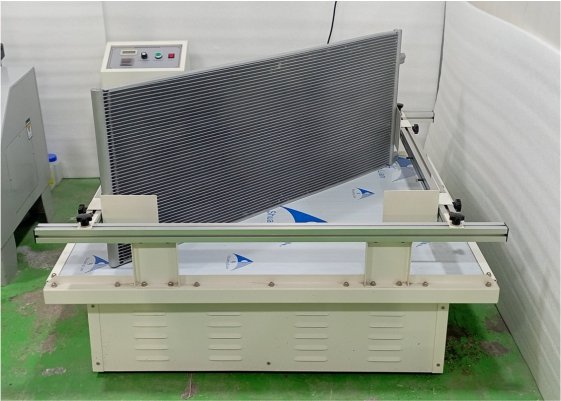 Vibration Testing Machine
Narain Cooling, located in Mathura, has established itself as a prestigious Vibration Test Bench manufacturer, supplier, and exporter in the global market. In other parts of the world, this equipment is also known as a vibration and bump test machine. These are used to test the vibration resistance of components and assemblies.
We make Vibration Testing Bench in a variety of frequency sweeps and with a variety of additional features to fulfil the needs of our customers in a cost-effective and efficient manner. Our quality inspectors inspect them in the laboratory in order to provide complete quality assurance to our customers and earn their trust. Our production plant is equipped with cutting-edge machinery and technology, allowing us to meet your needs.
As recognised Simulated Vibration Testing Bench manufacturers, suppliers, and exporters, we ensure that our customers receive a high-quality product that will never cause them to complain. Send inquiries for more information about this product or any other product in our collection.
Features of a Vibration Test Bench
It may be moved to any location.

Handling that is easy

Capable of evaluating a variety of voltage systems.

Various models are available.
Specifications for the Vibration Testing Bench:
Specifications:

Machine Make : Imported

Working Size : 800 x 600 x 500 mm

Temp. Range : Ambient to (+50)°C

Temp. Fluctuation : ± 1 °C

Humidity : Up 97 % RH

Fog collection : 0.5 to 2.0 mm/hr

Test can be conducted:

To carry out the anti corrosive test as per

following standards:

JIS Z2371,

IS-101,

ASTM-B117