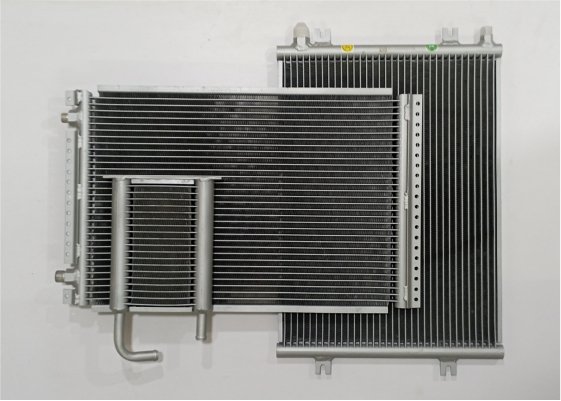 Micro Channel Condenser And Its Advantages?
We are pioneers in designing and manufacturing Parallel Flow (PF) Air cooled condensers (Micro Channel Condenser) & automotive condensers for Heat Ventilation and Air Conditioning (HVAC) applications.
PF condensers come in a variety of sizes catering to a wide range of cooling requirements from small window AC's to large packaged units. PF condensers have better heat transfer and corrosion resistance properties as compared to the conventional Copper Tube Aluminium Fin (CTAF) condensers. This ensures a higher EER and Star ratings for HVAC appliances.
Our Air cooled condensers have a high heat exchanger capacity to meet the cooling requirements even in extreme weather conditions. We are Air cooled condenser manufacturers, use the best manufacturing technology and raw material to ensure the reliability and durability of the product.
Key Features Of Our Micro Channel Condenser :
Compact design
Resistant to corrosion
Energy efficient
Reliable
Cost effective
High efficiency
Material: Aluminum
Size: As per requirements
Why choose us?
Narain Cooling Technologies has enjoyed a strong reputation in the Heat Transfer Industry for nearly a decade.
Our products offer unparalleled reliability.
We have a massive plot area of 4152 m2
Our core teams committed themselves to providing you with expert and dependable services.
The expert outreach group and after-deals service grid
Testimonials
Very convenient and satisfactory service provided. The service was completed on time without delays and was very economical compared to other dealers and service centers. Highly Recommended.
The service is very quick and the radiators are of the best quality one could ever find in AGRA. Visited every shop and ended up here. Very convenient and satisfactory service provided.